About Family Tree Dental Care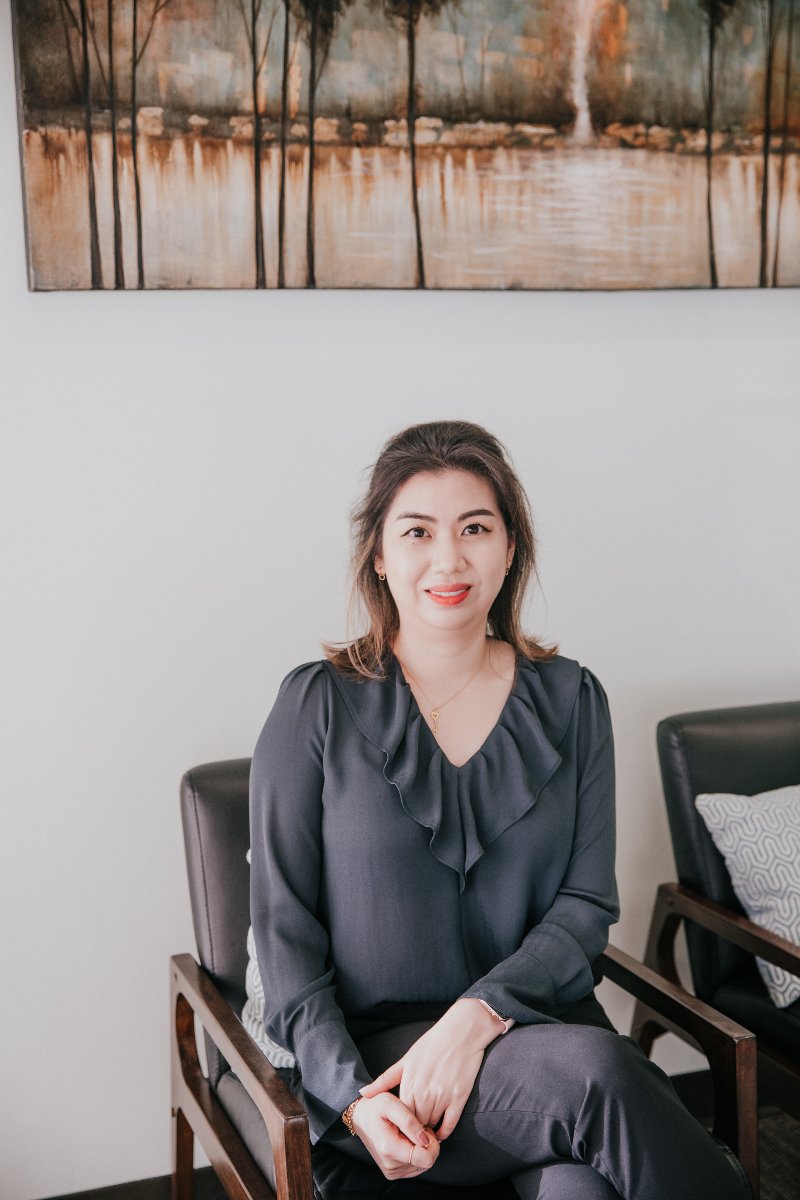 Marry Hong, DDS, specializes in family dentistry at Family Tree Dental Care in Farmers Branch, Texas. Dr. Hong was born in South Korea but moved to Dallas at the age of 1. Everyone asks why her name is spelled with two r's – yes, it's not a typo, just the byproduct of being a child of immigrant parents! And it makes her name unique.
Dr. Hong graduated with her Bachelor of Science from Baylor University in Waco, Texas, and then went on to attend the Baylor College of Dentistry in Dallas. After receiving her doctorate in 2009 and working as an associate dentist, she felt compelled to start a new practice where she grew up. She wanted to provide a dental home for her local community where patients of all ages felt comfortable and cared for.
Dr. Hong strives for gentle dental care, thoroughness, attention to detail, and the ability to manage pain. Simply put, she wants patients' dental office experience to be beyond comfortable. She enjoys all types of general dentistry, with a special interest in cosmetic dentistry and rehabilitating smiles. She also offers pediatric dentistry, Invisalign®, and dental implant services.
She dedicates most of her free time to continuing education to stay current with the latest technology. Dr. Hong has exceeded the required 16 hours of education and has accumulated over 75 hours of continuing education this year alone! Dr. Hong believes that dentists grow from collaboration and joined two local study clubs. It amazes her how lucky she is to be in an area with so many talented doctors. She is also a firm believer in organized dentistry.
In addition to being a member of the Dallas County Dental Society, this year, Dr. Hong was asked to serve on the membership committee. She is also a faculty club member of Spear Education, a continuum of advanced dental education, and a member of two local Spear Study Clubs.
When Dr. Hong is not practicing dentistry, she enjoys spending time with her 8-year-old son and practicing pilates. She is also heavily involved with her church, New Song Baptist, a Korean-American church in Carrollton. She serves as the main service's English translator weekly.
Dr. Hong is blessed to have the opportunity to pursue a career in dentistry, and 10 years later, she is so grateful she can serve patients! To schedule an appointment with Dr. Hong, call Family Tree Dental Care or book a visit online.